ONE-TIME PAYMENT
Want to pay with Venmo? Scan this barcode.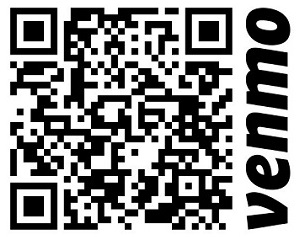 Pay with check or credit card.
Weyant Enterprises makes it convenient for you to pay your bill online. This form will allow you to make a one-time payment. If you would like to schedule a recurring payment instead, please use our
Recurring Payment
form.
When paying multiple invoices, please make one payment and reference multiple invoices in the invoice field.
Our fraud protection denies multiple payments. If you already made one payment and need to make another please wait until the next day to make another payment.
One-time Payment